Benefits of Holy Basil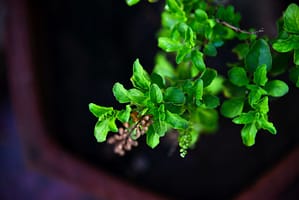 Basil is also known as Tulsi and is an Indian native, aromatic and perennial plant widely found throughout the world. It is also known as the mother medicine of nature and is profoundly used in many Ayurvedic and naturopathic medicines. It grows very commonly in our backyard as well as is often used to add flavor to the tea. There are many benefits of Holy Basil, not only its leaves but also its flowers have the property to fight a number of diseases.
Some of its great benefits are discussed below:
Holy Basil for Immune System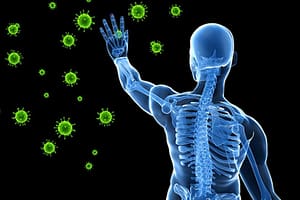 Holy Basil for immune support is the best herbal option and has many health benefits. This is one of the main benefits of Holy Basil. As We are witnessing a time when the entire world is affected by the COVID pandemic. Thus many doctors are prescribing natural immunity boosters like Basil due to its Immunity boosting properties. Basil is also known to reduce Stress & Anxiety and it can be taken as a cool drink with ice and lemon in summers.
This drink can keep the body fresh and calms the mind on a hot summer day. Holy Basil for immune support can be the best option and is easily available in our surroundings. It is the best immunity support supplement as well. As we all know that a strong immune system helps us stay healthy without being affected by small infections. So why not use naturally available Basil drops diluted in water every day? You can buy it from websites like indiherbs.com
Basil for Cold & Cough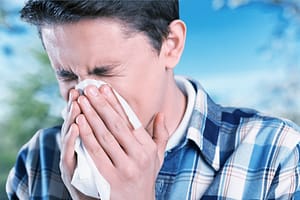 We are living in an ecosystem where pollution is increasing and in turn, respiratory diseases like Asthma, Bronchitis, and iterative Cough & Cold are on the rise day by day. Basil for cold & cough is quite effective, it helps in reducing cold & cough, and other intermittent breathing problems. Basil is antiviral and antifungal and thus may help in alleviating allergic or infection-induced airway inflammation by modulating healthy immune responses. Thus, Basil for cold & cough is a herbal treatment.
Basil for Oral Health
Basil for oral health is a powerful herbal remedy, its leaves are quite effective in treating common Oral infections. The oils found in Basil leaves are anti-bacterial and thus kill bacteria to provide immediate relief from Toothache and gum swelling. When chewed Basil leaves can help maintain Oral hygiene and since Basil also contains vitamins A and C, Calcium, Zinc, and Iron, it can provide a defense to a list of Oral ailments. These are amazing health benefits of Holy Basil.
Holy Basil for Liver
Holy Basil for liver is a super herb, rich in antioxidants, and fights against bacterial infections. It protects our liver from the damage caused by viruses and free radicals. It helps in getting rid of toxins from the body and can improve biliary functions. Holy Basil for the liver can lower blood sugar and keep a check on cholesterol levels. It has antipyretic and antimicrobial qualities and thus can reduce any kind of fever too. Regular use of Basil tea or powder is good for total health. Use the benefits of Holy Basil. 
Other Basil Health Benefits
Basil is widely used as a home remedy to treat many illnesses and to make us healthy. Basil has multiple health benefits. Consuming it on an empty stomach can amplify its goodness, it can relieve stress levels in our body and promote digestion. It balances the acid in the stomach and maintains the PH level to ensure proper and healthy digestion. So, Basil has other health benefits as well. 
IndiHerbs Natural Supplement ImmuHance is made with pure Holy Basil Extract. Best Immunity Support Supplement ImmuHance helps in boosting our immune system, it helps in calming your mind and helps you to be healthy. Buy this amazing Natural Supplement and Best immunity support from the IndiHerbs online store in the USA.