Black Bitumen is a Natural Herb Mineral and Tar-like substance that is traditionally found in high mountain ranges of India and Tibet. Black Bitumen is formed by the breaking down of Plant matter and Minerals over the Years. Black Bitumen has been used for Ages in our Traditional Medicinal System. The composition of Black Bitumen has a high concentration of Nutrition, Minerals, Fulvic Acid, Humic Acid, and Metal Components. It is beneficial for Men in many ways, which are discussed below.
Black Bitumen (Shilajit) benefits for Hair Loss in Men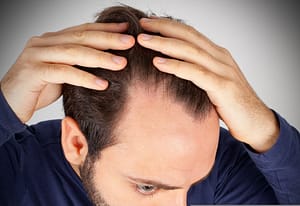 Black Bitumen has Nutrition that helps in Curing Hair Loss. Hair Loss generally happens due to the loss of Vitamins or Hormonal Deficiency. Black Bitumen helps to regulate all these Proteins and prevent Hair Loss. Black Bitumen (Shilajit) may cure Hair loss when people lose their hair due to vitamins or hormone issues deficiency. In cases like these, Shilajit can fulfill the body insufficiencies connected with the loss of hair. 
Black Bitumen (Shilajit) for Fatigue in Men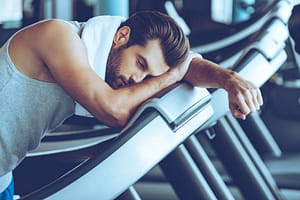 People often experience Fatigue or Tiredness in their Bodies. Black Bitumen (Shilajit) has Calming and Soothing Nutrients which calm you and give you relief from Tiredness and Fatigue. Chronic Fatigue Syndrome is a troublesome health condition characterized by intense fatigue and loss of energy due to physical and mental stress. The quarry of minerals present in Black Bitumen (shilajit) extensively helps to improve cellular functions in the body, which ultimately increases energy and eventually treats fatigue syndrome with time.
To know more about the Benefits of Black Bitumen (Shilajit), read our other blog based on the health benefits of Black Bitumen (Shilajit).
Black Bitumen (Shilajit) slows the Aging process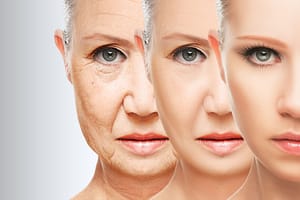 Black Bitumen (Shilajit) has Calcium which makes our bones more solid. It has Natural Oxidants and Minerals which prevent our body from diseases and keeps the Immune System Healthy. Black Bitumen (Shilajit) helps to slow down the aging process and keep skin healthy. Black Bitumen (Shilajit) is well known for its regenerative effects. Not only does it help in tissue repair and regeneration but also owing to the potent antioxidant activity, it protects against cellular damage and hence reduces the aging process in the tissues of the heart, lungs, liver, and skin. The presence of fulvic acid shields the body against free radical damage and the abundance of antioxidants maintains a balanced ratio of calcium in the bones making one stronger. Black Bitumen (Shilajit) also bolsters the immune system and prevents infections.
Black Bitumen for Physical Performance
Black Bitumen (Shilajit) has Nutrients and Minerals which help to boost Strength, promote Brain Functioning, and Heals Physical Vulnerability. Regular Consumption of Black Bitumen (Shilajit) Improves Body Function and Physical Performance. It encourages Muscle Mass and Strength Naturally. Black Bitumen (Shilajit) offers a one-shot traditional remedy for boosting libido and improving fertility in men. It showcases strong aphrodisiac properties that not only help in reducing mental stress and anxiety but also stimulate the production of testosterone which increases fertility and libido. The properties of Black Bitumen play a key role in increasing virility and stamina in men which enhances physical performance.
Black Bitumen for Sexual Performance
Black Bitumen (Shilajit) boosts Libido in Men, which Enhance Sexual Performance and Abilities. In the Traditional Medicinal System Black Bitumen (Shilajit) was approached for Low Libido and Sexual Performance. Consuming purified Black Bitumen (Shilajit) capsules alongside milk before sleeping has been known to increase blood circulation in the genitals which thereby improves the production of male hormones like testosterone and luteinizing hormone, thus improving the motility and quality of sperms in male which boost the intimate performance. KamaEdge supplements from IndiHerbs LLC are a perfect blend of Herbal Preparation for Testosterone Booster and Libido Enhancement in men. KamaEdge increases sperm count, and blood flow and maintains normal hormone levels.
Black Bitumen remedies Pain and Inflammation
The abundance of Anti-inflammatory and Anti-arthritic properties of the bioactive ingredients in Black Bitumen (Shilajit) makes it the ultimate choice for providing relief from pain and inflammation due to Arthritis. Black Bitumen (Shilajit) is also extremely effective against Rheumatoid Arthritis and ongoing Joint pain. Black Bitumen is potentially effective in regenerating the tissue and reducing inflammation.