Tinospora Cordifolia Health Benefits
 Tinospora Cordifolia is a Wonder Spice that has been used in our Traditional Medicine System for many years for its Elixir-like health benefits. Tinospora Cordifolia is Native to India but also found in Australia, Africa and some parts of China. It is considered a Powerful Herb in Ancient Indian Science. It has Strong Anti-inflammatory, Antioxidants, Antipyretic, and Immunity Boosting Properties. Here we are going to discuss Tinospora Cordifolia Health Benefits.
Tinospora Cordifolia For Continuous  fever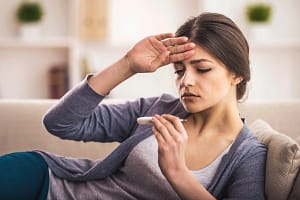 Tinospora Cordifolia has anti-inflammatory and antipyretic properties which help to boost the immune system & prevent microbial attacks, continuous fever & infections. Regular use of Tinospora Cordifolia in controlled amounts can develop immunity and keep your body fit. You can consume Tinospora Cordifolia as a supplement (Processed into Tablets or Capsules) or in the form of juice.
Tinospora Cordifolia For Control of Blood Sugar 
In The Traditional Indian Ayurvedah Science, Tinospora Cordifolia is known as the Destroyer of Sugar. Tinospora Cordifolia helps to increase the Production of Insulin which actually controls the Sugar level in the Body and controls Blood Sugar. A Person who is suffering from Diabetes can take Tinospora Cordifolia Juice with Water 2 times per day. 
Tinospora Cordifolia For Corona-Contagion Infection
Tinospora Cordifolia has Antipyretic and Anti-inflammatory Properties which help Boost your Immunity and Viral Complications. Therefore it can control Corona Contagion Infection. You can consume Tinospora Consume in your daily diet as Juice, Supplement or as a Tea.  
Tinospora Cordifolia For Digestion 
Tinospora Cordifolia has Nutrients that improve Digestion and prevent some of the problems and Infections like Ulcer, Diarrhea, Acidity, Indigestion, etc. Consuming Tinospora Cordifolia in an Empty Stomach as a Refreshing Juice or Black Tea Benefits more.
Tinospora Cordifolia Helps To Boost Immunity 
Tinospora Cordifolia has Powerful Antioxidants and Nutrients which help to Boost your Immune System, it also detoxifies the Skin, it increases the efficiency of the Liver, Urinary Tract, Infections, and Heart-related Issues and, therefore helping to Boost Immunity. 
Tinospora Cordifolia Treats Arthritis And Gout
When there is Excessive Uric Acid in your Blood then it causes diseases like Arthritis or Gout. Which causes Severe Pain in your Joints. Tinospora Cordifolia has Anti-arthritic and Anti-inflammatory properties which help to treat Arthritis and Gout by reducing the Uric Acid in your Blood. It is also very helpful for treating problems like Osteoporosis.